This is a traditional recipe from my family and has become one of our favorite dishes. It always reminds me of my mother because she makes it a lot and she's really good at it! This dish is so delicious that I want to share it with you. In this blog, you can read exactly how to prepare this stewed chicken. So keep reading or watch the video at the end of the page!
This family recipe is inspired by Surinamese cuisine and has been passed down for generations. In the past, grandpa Tjin used to make the 5 spice blend himself, but now we use a ready-made version for convenience. You can expect a spicy balance between sweet and salty flavors with a deliciously tender chicken that falls right off the bone.
My mother always serves this stewed chicken with white jasmine rice and either yardlong beans or green beans. She also includes madame jaenette peppers in the dish, and if you really like spicy food, you can crush them at the end to release the spicy flavor.
Try out the recipe and you'll understand why this is the favorite dish in the Tjin household!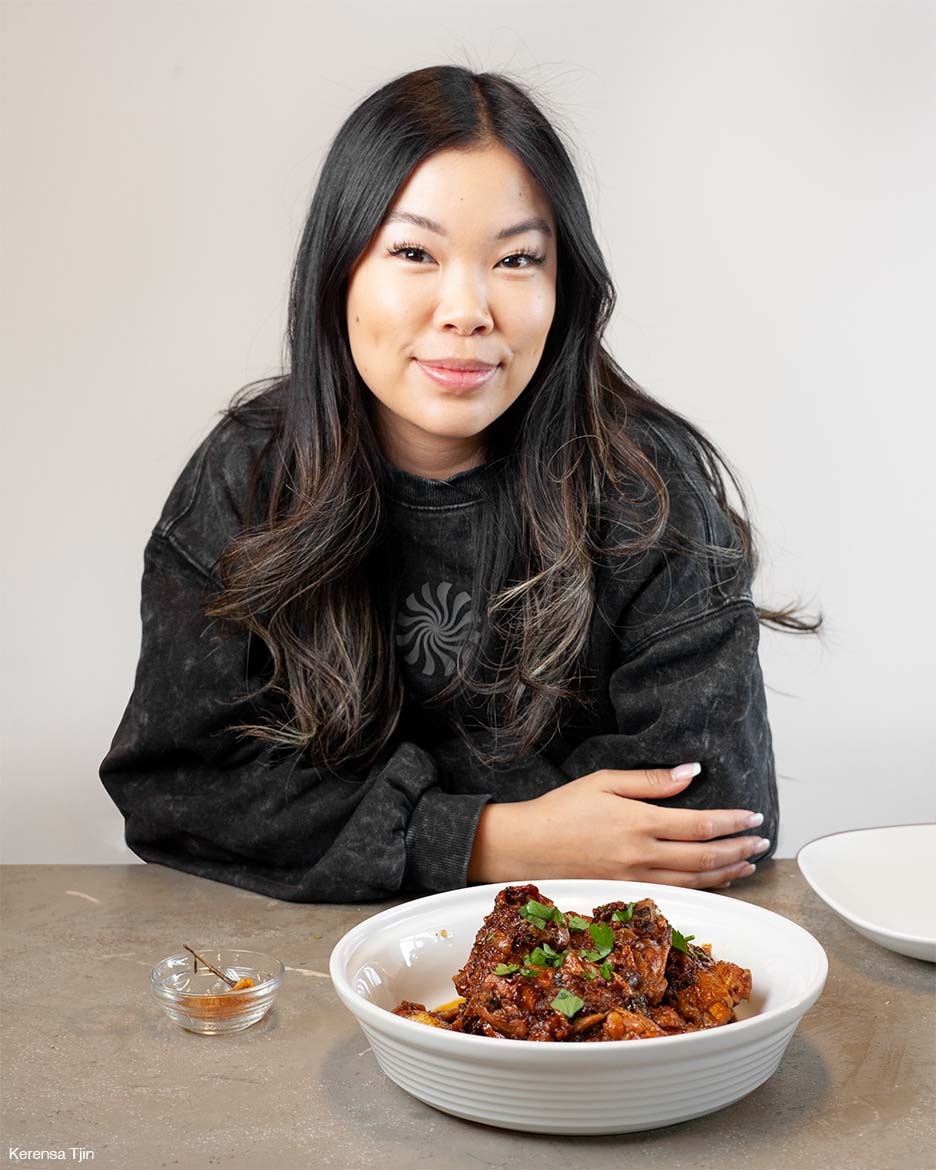 Ingredients:
Roasting pan
Approximately 1200g chicken legs
2 fresh onions
1 fresh garlic bulb
2 fresh tomatoes
Fresh ginger
20g fresh parsley
Madam Jeanette or Adjuma pepper
500 ml water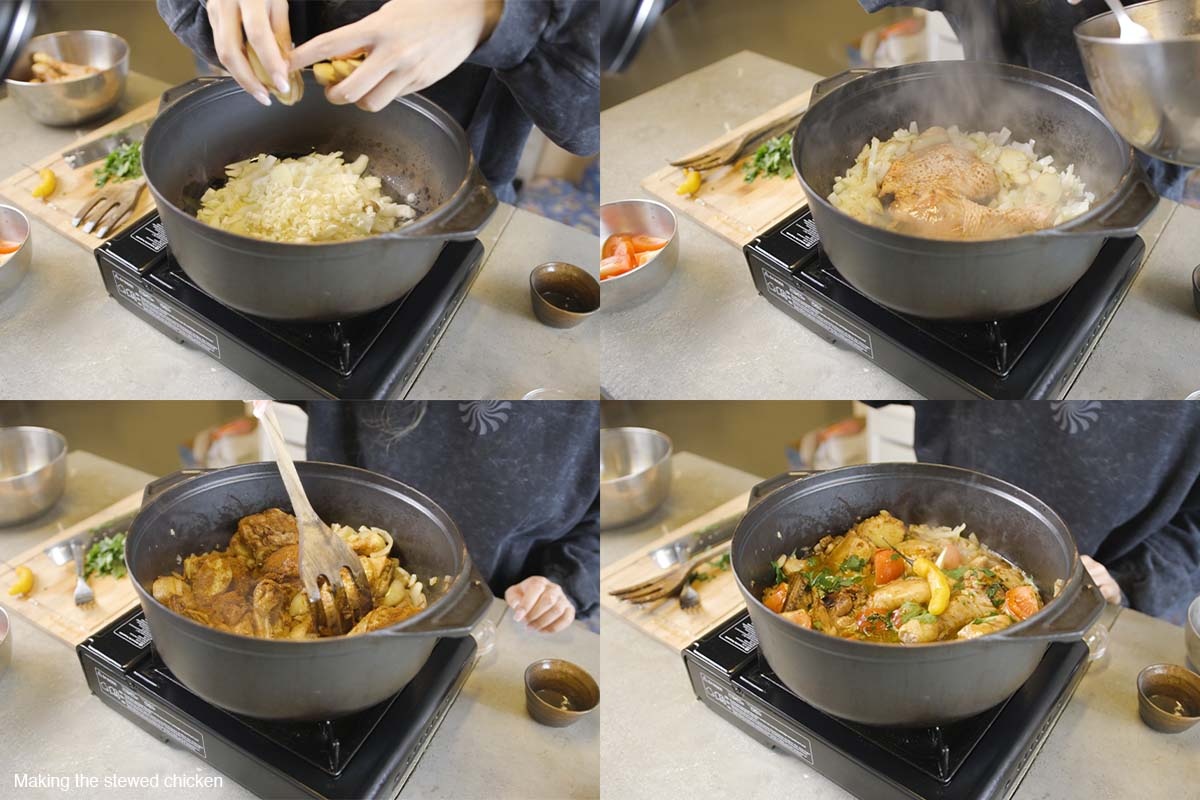 Steps:
Clean the chicken and chop it into large pieces. Note: do not chop the chicken too small!
Marinate the chicken in the dark soy sauce. Cut the onions, garlic, and ginger and sauté them in the pan with some oil.
Put the chicken legs in the pan and brown them, but do not cook them completely. We will cook the chicken through by stewing it.
Add the 5 spice powder and a splash of sweet soy sauce to the chicken in the pan. Then, add the chopped tomatoes, chopped parsley, and a pinch of salt.
Next, place the adjuma/madam jeanette pepper on top of the mixture and add a Maggi cube and a cup of water.
Bring the mixture to a boil and cover the pan with a lid. Let it stew on low heat for 45 minutes.
Meanwhile, you can cook the jasmine rice and sauté the yardlong beans with some onions, garlic, and a soy or oyster sauce to taste.
When the chicken is done after 45 minutes, you can serve the dish.